Forgotten Battalion 12th Reunion
"Forgotten Battalion" has had an annual reunion for the past 11 years, though the ranks get thinner every year. We had about 100 Marines and guests at our most recent gathering. We have met in San Francisco, St. Louis, Albuquerque, Tucson, La Crosse, San Diego, Laughlin, Louisville, Huntsville, and in October, 1997, at Indianapolis. Bill Paull, author of From Butte to Iwo Jima is hosting the 1998 reunion in Montana, September 10-12. It will be the first reunion that isn't in a big city. About 250 brochures about Gold West Country in Montana were mailed out by Gail Jones, of Deer Lodge.
The Colors
Three Forgotten Battalion members will present the colors at the morning business meeting, Saturday, September 12, 1998. The American Legion Post is loaning us seven flags for the ceremony: Marine, U.S., Montana, Navy, Army, Air Force, and Coast Guard.


Entertainment Montana Style
Montana's Ken Overcast, perhaps one of the last real singin' cowboys, has agreed to provide after banquet entertainment to follow the Cow Belles Dinner on Friday, September 11, 1998.
Ken is a member of the Nashville Songwriter's Assoc., among many others. He has several recorded albums and has received a European nomination for the "Artistic Trailblazer Award" in Nashville. He and his wife Dawn live on their ranch in northern Montana near Chinook. You can read more about Ken's recognition, biography, and recordings at the Ken Overcast Website.

The resurrected Deer Lodge Hangtown Girls will also add to the evening's entertainment. The group consists of Barbara Paull, Megan Thompson, and Ruth Labbe, all of Deer Lodge.
There will be a "sing-a-long" led by an old friend and accomplished pianist, Nancy Ginger at the Thursday evening barbeque.


Tours
The Grant Kohrs Ranch is on the agenda of historical places to visit. The Kohrs empire controlled more than a million acres of open range and survived by adapting to changing conditions in the cattle industry through recent times. It is still maintained as a working ranch. Its 90 historic structures are vivid testimony to the cowboy and cattleman's West.
Grant-Kohrs Ranch will honoring us with a tour, hay rides and even some grub-wagon beans.

* * *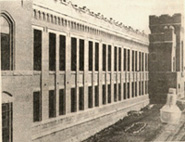 The Old Montana State Prison is also on the National Register of Historic Places. It was in use from 1871 to the fall of 1979. The surrounding stone wall was built by convict labor in 1893. The tour is impressive and the stories unique.


* * *
Accomodations
Those attending the reunion will have excellent accomodations at Fairmont Hot Spings Resort located between Butte and Anaconda, Montana. It boasts of Olympic sized natural mineral pools, soaking pools, a 350-foot enclosed waterslide, 18-hole golf course, massage services, tennis, horseback riding, and 130 deluxe rooms, 28 suites, dining room and cocktail lounge, a 7000 square-foot conference center and six additional meeting rooms. Discounted rates have been obtained for the reunion guests.

* * *
Pasties !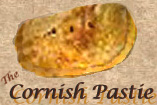 A pasty luncheon is planned for the day of the tour at the Broken Arrow in Deer Lodge. If you haven't been introduced to this Cornish fare you're in for a pleasant surprise! Click on the pasty above to get a little advance insight on the history of the tradition.

* * *
Paul Roberts
Paul W. Roberts, of Denton, Kansas, reviewed "From Butte to Iwo Jima" and contacted Bill Paull by email. His father was in the 2nd Anti-Tank Battlion, 2nd Marine Division. He was stationed at Camp Paikakarika in New Zealand and also Camp Tarawa in Hawaii, and later he was in the 13th Marines, 5th Marine Divison and participated in the battle on Iwo Jima. Although his father had no desire to attend the 1995 50th Anniversary at Iwo Jima, Paul was honored at the ceremonies. He said, " I will never forget that week. Most of the time was spend on Guam, and just one day on Iwo Jima. The veterans did not treat me as an outsider, but treated me like a son. It was quite an experience, and if you were unable to attend, you were still the "honored guest". I have shared pictures and sand with quite a few Iwo vets, and would be honored to send you both."

Paul sent Bill pictures, a medallion, and Iwo sand. These items will be on display at the reunion in the hospitality room along with a copy of Paul's letter inside the front cover of a notebook titled "Iwo Jima -- 50 Years Later".
Paul has been invited to the reunion and Bill still hopes he will be able to attend.
* * *