TIPI'S COVETED BOOKMARQUES
"Knowledge comes, but wisdom lingers" ........ Alfred Lord Tennyson. 1809-1892
If you really want to know
what makes a person tick,
check out his Bookmarks.
Here's the top of a list which is way out of control.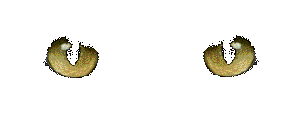 TIPI's INFORMATION BOOTH
Tipi's one-stop shop for all those contests out there in webland

PEOPLE FINDERS

HANDY TO HAVE AROUND

MOVIES & ONLINE MAGAZINES

PHROM PHASCINATING TO PHARSIDE

KITCHEN KONNECTION

SIGHTS FOR SORE EYES

FUN & GAMES

CURBS TO LOITER ON


"Build it; they will come." The goal here was to achieve a
creme o' the crop garden of of goodies which were tried and true.
The sites I have listed, especially the search engines, have been faithful
companions for quite a while now and I've worn a deep path to them. There is
a thin line between complete and overboard; I've tried to stay balanced.
If you spend the time to familiarize yourself with what is here, you
will have made my attempt a success. I hope you'll come back
often. If you have a favorite that you would like to see
here, please tell me; I'll consider it.
~~~~~~~~~~~~~~~~~
~~~~~~~~~~~~~
~~~~~~~~~
~~~~~~~~~~~~~
~~~~~~~~~~~~~~~~~



Updated: March 6, 1998