This page is dedicated to the memory of Kola, Lascaux Ordway de Loup, Noir.
1989 - 1998
Thank you for the joy and campanionship you gave us, little buddy. Your name meant friend and you truly were. You will always live in our hearts.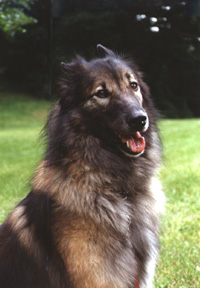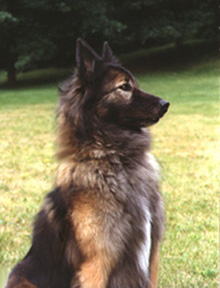 "Ori is my common name, unless you're mad at me, then you'll call me Orion. Orion is the proud hunter of Greek mythology and the constellation in the southern part of the zodiac represented as the belted hunter with the sword. I am a Belgian Tervuren known for my long-haired fawn and mahoghany coat with an overlay of black-tipped hairs and a black mask. Though I often get "the look" from Mom, I normally only shed once a year. But when I do, I'm called Orion a lot, you betcha!"

"We Belgian Sheepdogs are known for our exquisite beauty of coat, magnificence in grace, tirelessness in speed, and immeasurability in devotion and loyalty to the hands which feed us. Those who know me can vouch for my guardian qualities and protectiveness. Let's just say it's a good place to meet me here rather than on my own turf, you betcha! I've been known to ward off a few here and there; ya sure, just doin' my job!"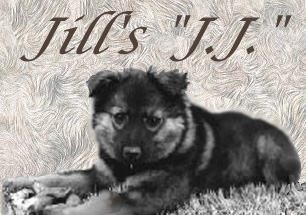 "And here is our really cool cousin, J.J. which is short for "Jill Junior". She lives with Auntie Jill in Nevada! This picture was taken when she was just a puppy but she's still a real charmer! Probably the most spoiled dog you ever layed eyes on! She sometimes roams the neighborhood but never forget which side her bread is buttered on."


"Dogs have friends too! Please let us introduce Spencer who gets to roam around Flathead Country with moose, and bears and mountain lions. He gets to live with Tiques and Mark so he's got it pretty good!"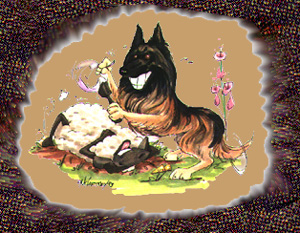 "Oh yeah, just one more thing,
they don't call us sheepdogs for nothing!
We really do know how to take care of ewe!"