Tipi's Retreat
AWARD PAGE IV
"I would like for you to accept my Award of the Month, for April.
Your pages are wonderful, and I'm stopping by frequently and
always manage to go somewhere I missed before, and gee, they
are just great! Thanks for being so special! hugs, " Anne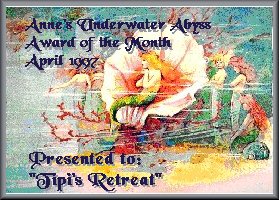 "Announcing the Finest Web Site of the Year Award"
presented to
Tipi
in special recognition of
her intelligence, wit, excellence and warmth
by
The Institute of Quality Assessments
TX Handyman, Chairperson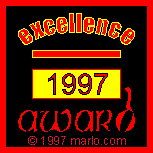 "It is my pleasure to award you with the Universal Mandala
for your most beautiful website. Going there is refreshing and
peaceful.The photographs are very beautiful and I will return
to your pages often. Soon your name will be shining on the
Universal mandala page."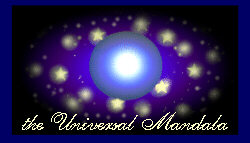 "Really nice work, very very nice."



"I see so many pages and yet few intrigue me the way yours has...The creativity and originality shine through and shows that you take pride in your pages. You have done an excellent job designing your pages and I enjoyed my visit very much..please accept the Angel's Award of the Elite, my highest award...." Angelina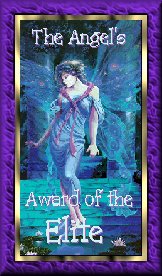 "I visited Tipi's Retreat. Never have I used this word to describe a
website, but Tipi's Retreat is stunning! Beautiful graphics, wonderful
content, excellent design layout.......Tipi's has it all!"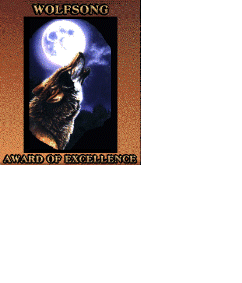 "Congratulations!! Tipi's Retreat is a wonderful site. I felt very
comfortable and relaxed here. I enjoyed all of your pages and I will
definitely come back for "comfort". I would be honored if you would
accept my humble award."
Lady Wolf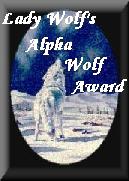 "Hi Tipi! I came across Tipi's Retreat the other night and went nuts
....it is so beautiful and full of content...makes me feel like I
could crawl through my screen and join you all there. I loved
the family memoirs and...well, just everything about it!

It is with great pleasure that I bestow upon you the Catty's
Castle Creative Excellence award - your site represents what
I consider to be among the very finest qualities the web has to offer.
Lynda Bustilloz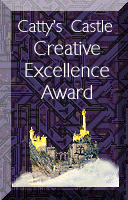 " My husband and I have both visited your site many times, and have agreed
together that you certainly have a lovely one.
Congratulations, again! Blessings and light. " Judith and Tom