Tipi's Retreat
AWARD PAGE II



"Osiyo Tipi, I revisited your pages again, and no matter how many times I return, I am always overwhelmed by them. Therefore, I would like to offer you this award. This award cannot be requested, and goes only to those pages displaying the very best in graphic design.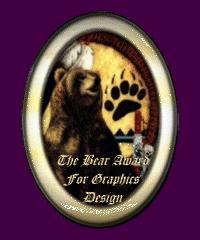 "I am so pleased to announce to you that my little Angel and I have just visited your site and enjoyed ourselves immensely! You have done a wonderful job with the creativity that shines on your pages. She would love to have a home here. Thank you so much for the opportunity to share your site, may the "Honor of the Angel" always be with you!" Pattie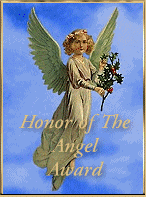 "It is with great pleasure that I announce that you have won Deneika's Elite Award! Your pages are absolutely outstanding! I had a wonderful time visiting with you and I look forward to returning often! Thank-you for sharing so much of yourself and keep up the great work!" Deneika Senior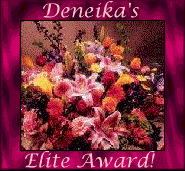 "I enjoyed hiking the trails. There's so much to see and experience, I could have spent an entire week!" Grapholina






"I'm at your pages right now and they're wonderful! They have a nice friendly feel to them." Alisa Momsen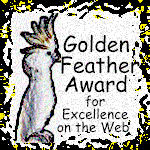 "Congratulations you have been selected to receive the Award of excellence, Please upload the attached image to your server and link it to my homepage." Keith






"Congratulations! You have been Awarded by AFTER MIDNIGHT Northwest. " Brad Bertram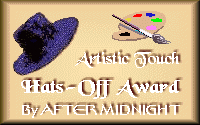 "Congratulations, you made it in the TEN BEST OF THIS WEEK award. I hope sincerelly you will get visitors from all over. I love your pages, the layout and the content. A winner beyond any doubt."







"You have a great web site! It is lovely to view and interesting along with being well laid out and easy to move around in. I enjoyed previewing it for Patty's award. Your talent plus hard work is reflected on your pages. I evaluate several sites a day and when one comes along like yours it makes it all worth while. I am sure it will become a book mark for many." Retta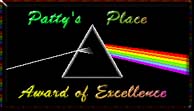 "VERY NICE!!! Congratulations !
I am very proud to present the "Orchid Award for Page Excellence" award to you in recognition of your hard work in the creation of such an excellent page. Your site will join the exclusive winners list."






"Congratulations, you have won the Reality Award. This means that you have a page with some cool graphx, interesting links, and that the site looks great all together."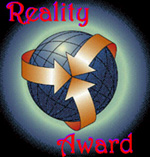 "Thank you for giving me this chance to visit your beautiful site. Your pictures are all beautiful, and your style and content carry a wonderfully natural feel. Tipi's Retreat will be a Zookeeper's Pet for the week of Feb. 9 to Feb. 16, 1997, and will be found in the Favorite Sites pages after. Thank you for your beautiful contribution to our Wonderful World Wide Web :) " Linda Rice






Awards for Page Integrity








"Congratulations Michelle & Jerry on a homepage that actually does make me feel as though I with you in Montana, sharing your cabin and seeing at first hand, the beautiful land that surrounds it. The Layout of your homepage is extremly neat and well thought out, and could easily be used as an example for others to set their sights on. Thank you for inviting me, it has been a pleasure being your guest today..:) Once again..well done!" Mark Wallis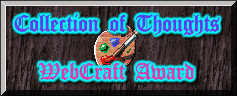 "Just a note to let you know that I have I passed this way today. Your site should have the Portal award you have done a great job on it. I will be back to visit again."