Tipi's Retreat
AWARD PAGE I



Tipi's Retreat's First Award was from the Bald Guy at WorldVillage.
"I found your site warm and compelling enough to select it as the Bald Guy Multimedia Pick for the week of Nov. 11-18, 1996. Congrats! And thanks for all your hard work and tasteful excellence."
Ron Enderland, freelance writer and cartoonist






Tipi's Retreat won the Spotlight Award for the Week ending April 6th, 1997.
"Your home page has been selected as this weeks winner of the Spotlight Award. The Spotlight Award is our sign of appreciation for the effort you have made in presenting a truly interesting site.........help us to encourage others to show some of the excellence in HTML you have displayed."
Best regards, brooko







"Congratulations Michelle and Jerry!!...... You have just won the Golden Mountain Ash Award of Excellence. I have just enjoyed a visited to your site. Your web design is excellent, and your graphics are stunning and moving. You have made excellent use of prose and graphic to create a powerful images. It obvious that you have put many hours of hard work into your site and graphics. Thanks for helping set high standard for the Web. ."..... J.L. Morrow






"I don't mind being behind when I get to review such gorgeous relaxing, laid back, excellent sites such as yours. Makes it all worth while. Welcome to the Proud Eagle family. So that you have some idea of what this award means to me, I turn down about 8 or 9 out of every 10 that apply. I am, shall we say, picky about who get's to wear the Proud Eagle, and because of that I feel that it means a whole lot more to those that do get it. Your in some very good company now. So again, welcome to the family." Chiinkwia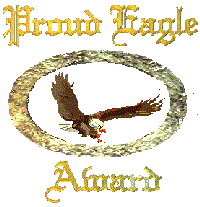 "I visited your site again and again, and still cannot get over the wonderfulness of it and what you have done with it. It is truly one of the best I have ever seen. I will be back for more and more...... You have been chosen to receive "The Bear Award of Excellence" for the outstanding design of your Web Page. Congratulations on a job well done. " bear





Once in a while someone really makes your day! That is how I felt when I received the following award and message from lazyt:

Michelle.. "Your site is so unique... I've designed, and give to you, an unique award which only you may receive! Not to be overly silly, your site has "POW & WOW"! :)" Marlin





"I happened upon the Goebel's Country Corner site last night and finally finished it this morning. I was so impressed. Not often do I run across a site that is such a joy to surf. THEN... I clicked on your link. Here I thought I was finished and could get some work done but no..... I have been here for over two hours and I am speechless. This is the best site I have seen on the web yet. Trust me... I spend a lot of time surfing and I don't recall ever running into a site not only so well done but so interesting as well. Then I thought I was finished again and I hit your Dad's pages. Well... I got thru Chapter two and I have to leave but can't wait to get back and continue. I would like to offer you our humble award. It's not often I find a site that I offer our award without one crawling and begging but your site is tops as far as I am concerned. I'm thrilled to have found it. " Chuck Stewart (Doc Gecko)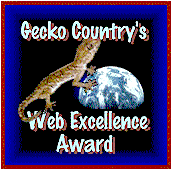 "Dear Tipi, Your fabulous homepage has been awarded the BEST HOMEPAGE AWARD!" The Mayor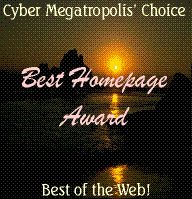 "Congratulations!!!!! Congratulations!!!!! Congratulations!!!!!
Your Web Site has been chosen among the top 5% of sites submitted and reviewed by The Nightwatcher for March, 1997. Your Site will now be displayed in The Gallery. Please Check in and view the others that have been chosen. The Nightwatcher's Gallery is very selective, because we believe the best service we can provide is to only list sites worth viewing."
Nightwatcher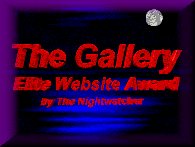 "Great job... You have a beautiful site. I loved YOUR Mountain Top!!!! I have chosen your site as the newest winner of the "Top Cat 1997" Award." Cris (Bigfoot) Draper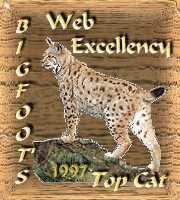 "Congratulations! You have earned the "Windsor Web Award." This award is bestowed only on those websites which are of superior quality. Your site is a fine example of what a little creativity, graphic design skill and HTML knowledge can accomplish. It is truly a site that I enjoyed and will return to often." Ron






"Congratulations! Tipi's Retreat definitely earns an AmeriWard! Great job! Keep up the great work!"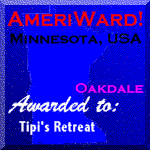 "I just got back from your web site and thought it looked great! So.. Congratulations!!!! You have been selected to receive the "King Of The Jungle" award for outstanding excellence in your web page design of "Tipi's Retreat". Your page will be added to a special category in our Web Vine" called appropriately "Kings Of The Jungle". George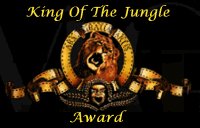 "Greetings Michelle & Jerry, I have a new Guest Star Award for 1997 and you are one of the chosen to receive this award.This is NOT an award that can be applied for. It is only given to those who have given from their heart something to the world. I have visited your site and you touched my heart.

I want to thank you for presenting the state of Montana in such an elegant way for the world to see. It was heart warming for me to see this for as I was born, raised and bred in that wonderful state. I am very familiar with the areas you have shown on your site. Thank you again for loving Montana. Thank you for sharing your wonderful site with me and the rest of the world." Granny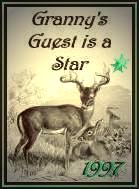 "Dear Michelle: I loved your downhome style site! Thank you for submitting it. Your use of graphics and incorporating it all in to your theme is consistent and easily navigated. I like organization! So, I am proud to give you the Gifted Fox Award as you are gifted. Keep up the great work!" Katherine Fox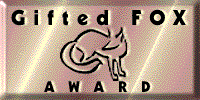 "CONGRATULATIONS! I have just visited your webpage and looked on it. Your site definitely qualifies for the "5 STAR AWARD". You have done a great job with your site. Very good graphics and many good links too. Best regards from Malmoe, Sweden" Heiko Witte






"I would like your site to receive the first Golden Horizon Award for homepage excellence . Your pages are a thing of beauty , with pages upon pages of heart warming contents and always with great color coordination creating a peaceful and relaxing atmosphere . Your creativity and artistry is apparent everywhere .Tipi's Retreat is truly one of the premiers sites on the web . Congratulations !
Paul Frenette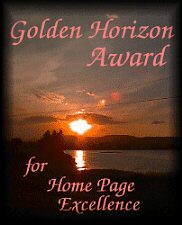 "Hi Tipi! Congratulations your pages are excellent."






"Michelle: Congratulations! You are a worthy recipient of my Queen of the Web Award."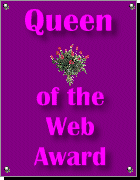 "I love your site! It's so relaxing and wonderful! I am very proud to give your Website My Heart of the Country Award, but since your Website shows the Heart, Spirit and Love of our Country and is also very pleasing to look at, I'd like to give you all of my awards! This is very unusual for me, but I can't choose just one for your wonderful website. Please accept these awards and keep up the great work."



.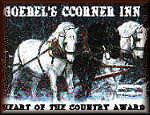 .

.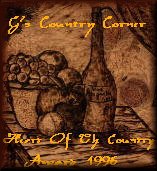 "HI! CONGRATULATIONS!!! After careful deliberation, the unanimous decision is that you are the new proud owner of a RHYMESTER'S CHOICE AWARD!"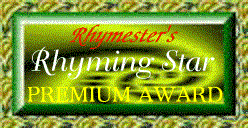 "I am honored to offer you the award from The Realm of TheGodess!! I had a great time visiting --- keep up the great work! Brightest Blessings!" Kari





"CONGRATULATIONS! We loved your website and dedication to enhancing the World Wide Web! Your site is definitely worthy of The Thorstad Family Award for Website Excellence!"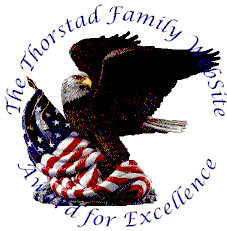 "I will be back often, beautiful graphics you have there! Proud to be able to send you The Iceman's Award."






"I am pleased to present you with the Daughters of the Wolf Elegance Award. Your site is well designed. Your design concept matches your theme, and is consistently presented throughout the site. Congratulations on a Great job! "Janis